In a follow up to a previous posting Give Us Money And We'll Give You Free Culture, The Review's resident culture-vulture, the fieryangel, submitted this post to the forum on 31st December 2007. After reading the article, please follow the thread for more discussion.
________________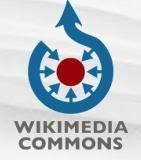 In the latest installment of the WMF fund raising blog, there is one more "Free culture" pitch, this time from the point of view of Wikipedia commons. I've already commented extensively about the last "free culture" pitch here, pointing out why I think that this line of reasoning is essentially the same as going into someone's house and telling them to move out because it's yours now.
The current poster, who is an active image contributor on Commons, suggests that we all read Larry Lessing's book "Free Culture" which is available for "free" as in "beer" at this link. I won't comment on the contents of this book yet, as I'm currently reading it, but I can say at this point that Mr. Lessing does not seem to understand that US copyright law, especially as it concerns individual creators, has changed profoundly since the 1978 implementation of the Bern convention and most of his examples are simply no longer true. I will comment on this book in detail on a further post, once I have time to digest this (it's a pretty easy read, though…I would suggest that everyone read this, just to get a handle on these issues).
In order to express Mr. Lessing's relationship with Wikipedia, there's probably no better way of doing so than presenting this video:
A picture is worth a thousand words, huh? In bed with Jimbo comes to mind…
The writer here however is honest enough to give us her own point of view: she's actively against copyrights, especially something which she refers to as "copyright expansion". I suppose that she's not aware of some of the situations which caused this law to change (making protection be "life of the creator plus seventy years" instead of a fixed number of years), which involved composers such as Eubie Blake who became destitute when the protection of their works ran out during their own lifetimes. I don't think that these anti-copyright activist people ever consider for one minute that these laws can and do affects people's lives in an extremely direct way, ie whether an older composer has money to live or not.
Her comments are quite direct :
I wrote this post to ask for your help. You may guess from my tone that I'm not happy about the length of copyright being (seemingly) continually extended. You're right; I'm not. I personally plan to fight it and argue against it whenever and wherever I can. That is a fight that I now understand the significance of; I now "get it" because I edit in Wikimedia Commons and see the gems that can be gleaned from the public domain, items whose copyright has expired and are now available for public use, a common good. But that's not why I ask for your help, because Wikimedia Commons does not do this fighting.
This notion of making works available for the common good, and actively working against the rights of individual creators and their families is rather….provocative in its Soviet-era implications. One wonders what Ayn Rand would have thought of this, as this doesn't really fit into what I perceive to be an Objectivist line of reasoning.
It would seem however that although Commons does not actively promote the kind of "free culture" promoted by the writer here, it does passively promote copyright violations through not enforcing copyright laws when content is perceived as being necessary for the common good as defined by the editors in that project and through a rather vague implementation of "fair use", which amounts to we need to use it, so the use is fair.
The evidence is to be found in the comments section of this post:
Here is a deletion request on Commons which has been in place since September 2007. Out of the eight files listed, four are clearly copyright violations. The evidence collected on the other four would seem to indicate that they are protected in the US (they are on the ASCAP database, so somebody's getting money for their public performance) and a discussion of the new Russian Copyright law right on Commons has indicated that after midnight tonight, these files will no longer be public domain in Russia. Commons administrators in this discussion clearly have no idea what the difference is between the rights which the recording company had and the rights which the original creator/publisher contained. Easy solutions to this would be
1. to make thirty second low quality clips of each of the movements and claim fair use,
2. contacting the publishers and trying to get a "free license" (which they sometimes will do…it never hurts to ask–they don't bite if you ask nicely), or
3. deleting the files pending confirmation of the copyright status of the works.
The Commons solution is to do nothing because we need these for the good of the project, implying that the good of the project is above the rights of creators and international law in general. And this in spite of having contact information about who the copyright holders are and how to contact them. It seems to me that if EMI Music Publishing and Boosey and Hawks decided to start an infringement case, they'd have a pretty good chance of proving malicious intent. And I wonder how long it is going to be before they find out about this…
Secondly, in the article proper, the author gives an example of a photo which can't be used because of copyright issues:
Does the name Phan Thị Kim Phúc mean anything to you? Probably not. What if I showed you a black and white photograph of a little girl running down the road naked, screaming and crying? Probably you would recognise that photo, and instantly understand all of the issues it is short-hand for.
She then whines about the fact that this isn't a free work because the photographer's copyright won't run out until seventy years after his death (when people complain to me about how long seventy years is, I always ask them if they have a family house that been in their family for longer than seventy years and how they would feel if the government took it away because "they'd had it for too long").
However, in the comments section, it was pointed out that the Wikipedia article for Phan Thị Kim Phúc does indeed use this image, which is claimed under "fair use". Further more, Wikipedia uses this image because the Associated Press gave them permission to do so. What happens to the entire argument that the MEDIA PTB are against "free culture" given this? Could it be that the big guys aren't so bad after all, if you ask them nicely? Of course, the letter very clearly states that they are only granting specific rights, and also that they do not agree that use of their photos constitutes "fair use". But they did agree to grant specific rights. Why is this unreasonable?
The point is this: Wikipedia enthusiasts and "Free Culture" promoters need a reality check. Laws, in the form of international treaties, exist to protect the property of creators: not just for big business, but for individuals and their families. The perceived importance of the project cannot and will never supersede the rights granted to creators under these treaties and conventions. If Wikimedia foundation projects do not respect these laws which their own TOS agreements require them to follow, then sooner or later, there will be a problem.
For WMF to allow an individual to spout this kind of rhetoric on their official blog is the equivalent of waving a red flag under the nose of a bull. I don't think that they can even imagine what it is they've done here.

7 Responses to 'Violating Copyright for the "good of the project"'
Leave a Reply