As part of our continued series highlighting some of last year's most illustrative exchanges at The Review, we present this post from The Review's resident Orwellologist, JohnA.

______________________
Wikipedia Administrator : Believe it or not, some of us do stuff other than push POVs and hang out on AN/I. A lot of admin work is pretty dry and boring.
JohnA : I believe you. However you are being exploited to provide free labor in return for supporting an enormous enterprise because having sacrificed so much, it's difficult to walk away from.
Once you realise that you want a life where someone isn't turning your house and garden over every five seconds 24 hours a day 365 days a year, then you'll start to dislike Wikipedia. Then you'll feel like quitting. Then you'll pick one final fight. Then you'll sit in a darkened room and decide whether to go for "blaze of glory" or just walk away into the night.
It's a labor of love, right until the moment you realise that the project and most everyone else, could not give a shit about you and what you've sacrificed for it. You've sacrificed so much but the returns will diminish and the "sysop"* bit will mean less and less emotionally and intellectually.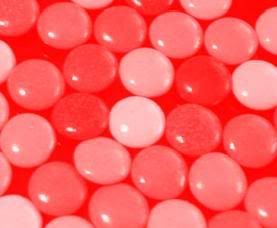 Oh and Jimbo Wales is making money hand over fist because of Wikipedia while you get nothing.
One day, you'll wake up and realise that what seems like cynicism or vindictiveness on my part today, is nothing more that the unvarnished truth, the red pill that most of us here took some time ago.
______________________
(* Wikipedia Administrator / System Operator)

One Response to '2007 At The Review - "The Unvarnished Truth, The Red Pill"'
Leave a Reply