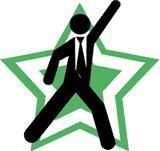 This week, one of Wikipedia's most bitter and drawn-out disputes came to a head. The dispute (chronicled in The Register) centers around the assertion by representatives of Overstock.com that financial journalist Gary Weiss had been editing Wikipedia to impose his point of view on a series of articles relevant to the company. Weiss had become notorious around the Internet for his public feud with Overstock and its CEO Patrick Byrne, ridiculing their campaign against the controversial traders' practice of Naked Short Selling.
In 2006, Judd Bagley, an ally of Overstock's Patrick Byrne having interviewing the CEO for a personal project, began editing Wikipedia to counter what was perceived to be a skewed representation of Naked Short Selling and Overstock.com. He was swiftly dispatched by influential Wikipedia administrators.
Shortly after, Bagley became Overstock's Director of Communications, and embarked on an aggressive campaign to publicize the dispute on various websites, aiming to expose the administrators he held responsible for protecting Weiss. Using the moniker "Wordbomb", Bagley presented evidence suggesting that not only was Gary Weiss editing Wikipedia using the name "User:Mantanmoreland", but that he was operating other accounts to manipulate consensus and protect his interests in the dispute.
Wikipedia responded to Bagley's campaign in typical schoolyard fashion. The dispute was escalated by a small clique of powerful Wikipedians who seemed less interested in the truth of Bagley's assertions, and more concerned with attacking perceived threats to the status quo at Wikipedia. With the approval of Jimbo Wales, administrators sided with "Mantanmoreland" / Gary Weiss, and anointed Bagley / Wordbomb an "Enemy Of The Wiki" who needed to be silenced — a "stalker" and a "harasser" for publicizing the details of the person who had been editing relevant articles on Wikipedia, and the people who had been stopping him from doing the same.
For nearly two years, Bagley's name was invoked to inspire paranoia in the Hive and to keep questioning editors in line. It became a textbook case for analysts of the intense group-think Wikipedia has become notorious for.
Bagley was repeatedly disparaged by a cabal of out-of-control administrators such as Guy Chapman, who denounced Bagley as "lunatic" and "evil" when it suited. He was told to "fuck off" by UK Wikimedia representative David Gerard who banned an area of Utah to prevent Bagley raising his issues. Wikipedia Arbitrator Fred Bauder claimed that Bagley's blog AntiSocialMedia.net showed "moral depravity" for challenging the Wiki-elite. Administrator Phil Sandifer dismissed Bagley as a "fuckhead" while boasting that he himself had become a "powerful and trusted administrator on the 9th biggest website in the world."
Other editors who raised Overstock's quite legitimate complaints were banned as proxies of Judd Bagley. Paranoia had taken such a hold that editors with productive records from all over the US, and as far afield as Europe and Asia found themselves accused of being Bagley. When the editor Cla68 questioned the issue of Gary Weiss editing Wikipedia, he was swiftly blocked by administrator Durova on the orders of Jimbo Wales who wrote, "Durova and Guy have my full support here. No nonsense, zero tolerance, shoot on sight. No kidding, this has gone on long enough".
This week, a study undertaken by concerned administrators into the editing patterns of "Mantanmoreland" came to fruition. Despite the "Mantanmoreland" account ceasing edits on Overstock / Naked Short Selling articles in September 2007, the study revealed evidence beyond reasonable doubt that the same person had been operating several accounts to "control" articles. Thus affirming Bagley's claims.
More worryingly for good faith Wikipedians was the revelation that Jimbo Wales, alongside leading administrators, had considered that this person was almost certainly Gary Weiss in a private discussion as long ago as September 2007 (the same month the "Mantamoreland" account quit editing the relevant articles) . Meaning that behind the scenes, they were admitting that Bagley was probably right all along, yet in public were vilifying or blocking anyone who publicly stated so.
Below is a reproduction of a post made by "Wordbomb" / Judd Bagley to the Wikipedia Review forum this week. The post was added while arguments between good faith Wikipedians demanding fairness versus elite Wiki-administrators protecting Gary Weiss raged over several sites.
______________________________
Wordbomb: Business management wonks have a saying: "Every organization is perfectly designed to get the results it's getting; whether good or bad."
That may sound simplistic, but — business management types will tell you — failing to recognize it impedes countless dysfunctional organizations from becoming functional organizations.
From 35,000 feet, Wikipedia, as the 8th most popular website on earth, is a stellar success. And to the extent that traffic is a true indicator of success, it could not easily be more successful.
However, as we all know, zoom in a bit and you'll find that its success has come despite some deeply-rooted dysfunction that runs counter to Wikipedia's de facto mission of making the whole of human knowledge available to the world.
If it's true that every organization is designed to get the results it's getting, then there's something inherent to Wikipedia as an entity that should make the abuses we've all experienced no great surprise. Indeed, given the nature of the organization, these abuses are inevitable. And, if history is any indication, the problem will not solve itself.
There's got to be an intervention.
It's tempting to want to make the outcome of this process as simple as sending Gary Weiss away, or restricting him from touching the four articles he WP:OWNs, or banning some or all of his accounts, etc., but that's all artificial. After all, he'll be back, or others who share his opinions will show up, and the next thing you know, there's a pile of "Mantanmoreland" socks stacked as high as the pile of alleged WordBomb socks and (if you'll pardon the cliche) we'll have become the thing we sought to destroy.
What WordBomb wants (and I'm certain many others want) is to take a real step toward solving the problem by understanding what is it about Wikipedia that made it possible, nay inevitable, for the 8th most popular website on the earth to be used as a literal weapon against me and others.
At the risk of comparing these relatively minuscule atrocities to the real things as seen in South Africa or Rwanda, etc., What WordBomb wants is a truth and reconciliation effort to take place, in which everybody (myself included) takes ownership of their part in this madness.
Under those circumstances, I find it very hard to believe that Gary Weiss will stick around, meaning that problem, at least, will be solved in a very natural way.
So that's what WordBomb wants: for everybody to put it all out there in a (non-ArbCom) setting separate from the present Mantanmoreland/Samiharris/Gary Weiss inquest, where we can all look one another in the eye and own up to our words and deeds, and see if there might just be something that can be learned, and — with some luck — this sort of thing made less likely to happen again.
That's what WordBomb wants (even though I don't intend to be part of Wikipedia when it's done).
However, because it's the opposite of what David Gerard, Guy Chapman, Fred Bauder, FloNight, Morven, MONGO, Crum375, George William Herbert, Jayjg, SlimVirgin, Hu12, Jpgordon, Jimbo Wales, and Gary Weiss want, I might be forced to lower my expectations. A lot.
Is what WordBomb wants even worth considering?
______________________________
Relevant links

39 Responses to 'What Wordbomb Wants'
Leave a Reply