DO NOT VOTE until you read the following blurbs.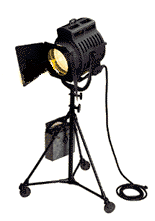 Welcome, members of the Academy!
For those newcomers who have registered during the past year, we invite you to read
this history
of the pageant and its hallowed traditions.
The categories in which Wikipedia admins and peons will compete are the following:
WP:DICK of Distinction
, for the most appallingly corrupt performance as an Admin
The Tag-Team eventMiss Incongeniality
, for the most colorful and persistent violations of
WP:CIVIL
The Straight Shooter award
, for honest admins
Cojones de latón
, for non-admins who have displayed wit and valor in combat with the Cabal
The winner of the grand sweepstakes WP:DICK of Distinction honors will take home this magnificent memento, which we like to call "The Jimbo®":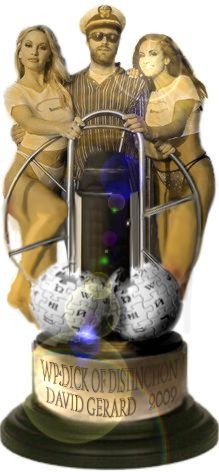 Now, please bear with us as we explain the unnecessarily complex voting procedures:
For the WP:DICK contestants, each member of the academy may cast votes for both DICK and Runner-Up (a condition which is said to respond well to traditional antibiotics.) The DICK vote counts as 2 points, while the Runner-Up counts as one. Thus, each voter has 3 points total to distribute among the contestants. Academy members may award all three points to one contestant by voting for him or her in both categories, or split the points between two contestants. Points will be tallied from the two categories, and the contestant with the most points wins, with the 2nd Place going to the contestant with the next highest point total. Got it? The same formula used to apply to the Straight Shooter and
Cojones de latón
categories, but this year the Program and Catering Committee was demanding overtime pay, so we scrapped that and all categories other than DICK will be simply one vote per category.
Ready... set... VOTE!
Electioneering within 100 feet of the polling place is encouraged, so feel free to post a paean to your candidate of choice, extolling his or her exquisite qualifications and achievements