DO NOT VOTE until you read the following blurbs.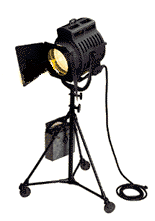 Here we are once again, ladies and gentlemen of the Academy.
To recap, the WP:DICK of Distinction Award goes to Wikipedia admins who glory in the abuse of their power, make corrupt deals and brazenly game the system, either to push POV, or simply because they can. For this coveted award, each voter may cast essentially three votes, by voting for both the main WP:DICK, and also a runner-up (ew.) You have the option of splitting your votes, 2 to the former and 1 for the latter, or granting all three to your favorite contestant by selecting him or her in both categories. The winner will be that WP:DICK who gets the highest total in both categories.
The Tag-Team award goes to those who have formed various and sundry cabals, the better to push POV with.
The Miss Incongeniality award goes to the contestant with the most egregious violations of WP:CIVIL.
The Vexatious Litigant award honors the contestant who most routinely and effectively abuses the conflict resolution apparatus in order to pursue an agenda.
The Straight Shooter award goes to the least corrupt and most conscientious admin.
The Cojones de latón award recognizes the rank and file Wikipedian who displays the most valor in confronting the forces of corruption at Wikipedia.
And finally, the TL;DR Award goes to the contestant who most devastatingly bores the shit out of us in the course of making long-winded arguments over obscure points.
All right, dear colleagues, prepare to vote. Let's have a good clean fight.